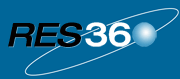 RES360 - Registration Request Form
If you wish to be able access the RES360 application pease complete the form below.
Once you have completed your registration, you will be contacted at the email address you have provided below, inviting you to set up your password and start using RES360.
Need More Info?
For pricing, to request a demo, Res360 orders and workshop booking, please call (01264) 366622 or email us on enquiries@res360.net